Lagos - Mainland
For its inaugural edition, the area chosen for the Taurus Prize for Visual Arts is the continental part of Lagos, Nigeria. Victoria Island and Ikoyi (the islands) are therefore excluded from the field of research.
Selection committee
This year, the Taurus Foundation invited five experts to elect their laureate: Inua Ellams; Azu Nwagbogu; Oluremi C. Onabanjo; Iheanyi Onwuegbucha and Tosin Oshinowo.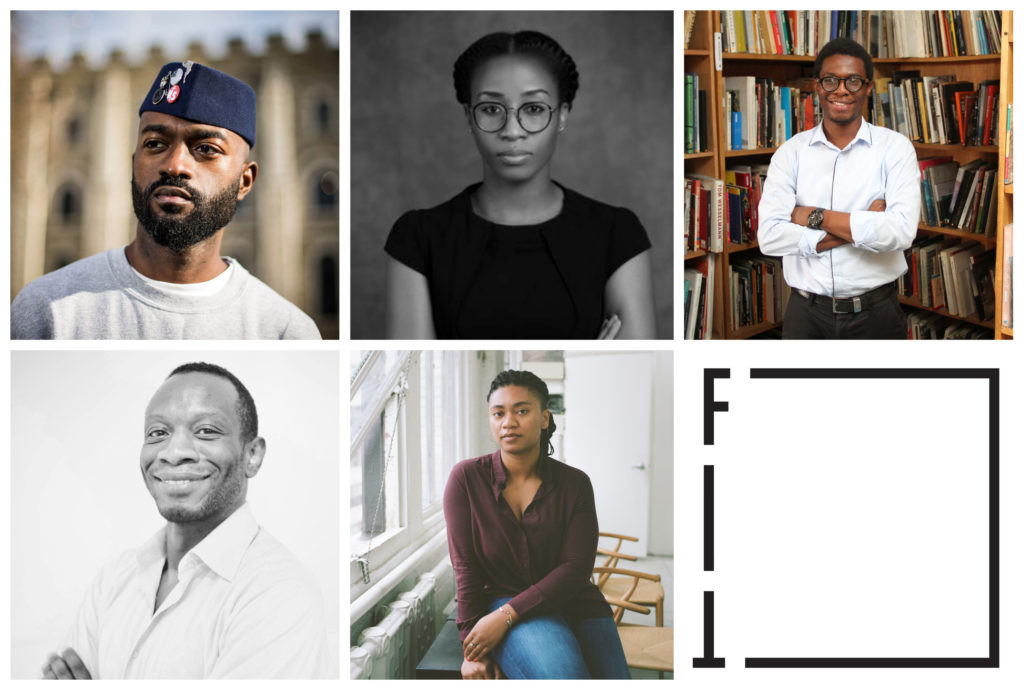 – Born in Nigeria, Inua Ellams is a cross art form practitioner, a poet, playwright & performer, graphic artist and founder of the Midnight Run — an international, arts-filled, night-time, playful, urban, walking experience. He is a Complete Works poet alumni and a designer at White Space Creative Agency. Across his work, Identity, Displacement & Destiny are reoccurring themes. He also tries to mix the old with the new: traditional african storytelling with contemporary poetry, pencil with pixel, texture with vector images. His poetry is published by Flipped Eye, Akashic, Nine Arches & several plays by Oberon.
– Azu Nwagbogu is the Founder of AAF, the African Artists' Foundation, a non-profit organisation based in Lagos. Nwagbogu was recently elected as the Director of the Zeitz MOCAA in South Africa. He also founded and directs LagosPhoto Festival, an annual international festival of photography. He created Art Base Africa, a virtual space to discover and learn about contemporary African Art and served as a juror for the Dutch Doc; POPCAP Photography Award; World Press Photo; Prisma Photo Award; Greenpeace Photo Award; New York Times Portfolio Review; W. Eugene Smith Award; PhotoEspaña among others. He has curated private collections for various prominent individuals and corporate organizations in Africa.
– Oluremi C. Onabanjo is a curator and scholar of photography and the arts of Africa and the African Diaspora. The former Director of Exhibitions and Collections at The Walther Collection Project Space, she has organized exhibitions in Africa, Europe, and North America. Onabanjo was a co-curator of Recent Histories: Contemporary African Photography and Video Art, and editor of its accompanying publication (Steidl), which was shortlisted for an ICP Infinity Award in Critical Writing and Research and named "One of the Best Photo Books of 2017" by The New York Times.
– Iheanyi Onwuegbucha is Curator at the Centre for Contemporary Arts, Lagos (CCA, Lagos). He is a 2016 Chevening Scholar with an MA in Art Gallery and Museum Studies from the University of Leeds. His current exhibition projects include: LineGuage: Textual Imagery | Linear Allegories and A Collection of Stories, both at CCA, Lagos, a project at the Kadist Foundation, Paris; and Layers at Labanque, Bethune, France.
– Tosin Oshinowo is a registered architect in federal republic of Nigeria and also a member of the Royal Institute of the British Architects. She has been lead Architect at cmDesign Atelier (cmD+A) since 2012, the practice which recently completed the Maryland Mall in Lagos. She completed her Architecture Education at the Architecture Association London and also holds a Master's Degree in Urban Design from the Bartlett School of Architecture, University College London. Her interests are in architectural history and socially responsive approaches in architecture design and urbanism. She is one of three curators selected to spearhead the second Lagos Biennial in 2019.
Partners
In 2020, the laureate's work will be exhibited in three world-renowned institutions:
Bienne Festival of Photography
Every year, the Bienne Festival of Photography organizes about twenty photography exhibitions dedicated to emerging Swiss and international artists in over ten locations in Bienne. It offers a rich program of events, symposiums and performances, as well as mediated tours open to all, and lasts about three weeks. The festival is also frequently invited to contribute to like-minded art events in Switzerland and abroad.
The Photoforum Pasquart is one of the main Swiss institutions dedicated to contemporary photography. Devoted to emerging photography in the broadest sense, and both from Switzerland and abroad, the Photoforum is not only a unique institution in the Swiss photographic landscape, but also an important platform for photographers and artists in their early or mid career. It organizes between five and seven shows a year, some of which are the artists' first exhibitions, and alternates between thematic and monographic projects, exploring the photographic medium's various outlets.
Launched in 2010, LagosPhoto is the only international festival of photography in Nigeria. For a month, events are organized throughout the capital, including exhibitions, workshops, artist talks and in situ installations. The festival aims ar reclaiming public spaces and engaging the general public with multifaceted stories of Africa, establishing a community for contemporary photography which unites local and international artists through images.